Our Suites
Enjoy Your Own Harbour View from Our Bermuda Suites
Tucked into a lush, gentle slope overlooking scenic Hamilton Harbour, the resort's 60 luxurious and spacious accommodations at Newstead Belmont Hills fuse modern sophistication with livable simplicity. With elegant touches, including double glass French doors and finely-appointed furnishings, the living spaces have a relaxed and luxurious feel. Private terraces offer splendid views of the infinity pool and harbour, and our guestrooms with full-service kitchens allow guests to have the choice to dine al fresco on their balcony.
Please note that our suites are ADA compliant under the Department of Justice ADA Title III Regulation 28 CFR Part 36, 1991. ADA rooms are available. For information about door widths and accessible features, please click on each room. We also invite you to view our Accessibility Statement.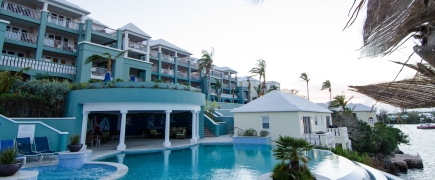 BECOME AN OWNER
Own a slice of Bermuda paradise!
Learn More